Would you like to rent a car park with Yespark? Nothing could be easier! To do so, follow the following procedure:
Step 1: Go to the iTunes Apple Store or Google Play Store to download the Yespark smartphone application (free).
Step 2: Once the application has been downloaded, create your account (email address and password).
Step 3: Once logged into the application a map will open up with a list of Yespark parking lots. Select the car park you are interested in.
Step 4: You will be able to overview the parking page detailing varied information.
Step 5: Press the button at the bottom of the screen indicating "Visit this parking lot", if available. Payment is made using the secure application form.
If the parking lot is "on the waiting list", click on the "Create an alert" button. An email will be sent to you as soon as a parking spot is available.
Step 6: Go to the address of your new car park. Then go to the "Remote Control" tab. This page displays the varied buttons for opening the parking door.
Step 7: Press the "Car gate" button: the door opens!
Step 8: Make the most of your parking spot.
Step 9: To exit the parking lot, press the "Car gate" button again.
You have a two days-free trial to try out the parking spot. After the 2-days trial, your subscription will start and renew automatically at the end of each month. Unless you request a cancellation via the app in the "subscription" tab. (See the article "How to cancel my Yespark subscription").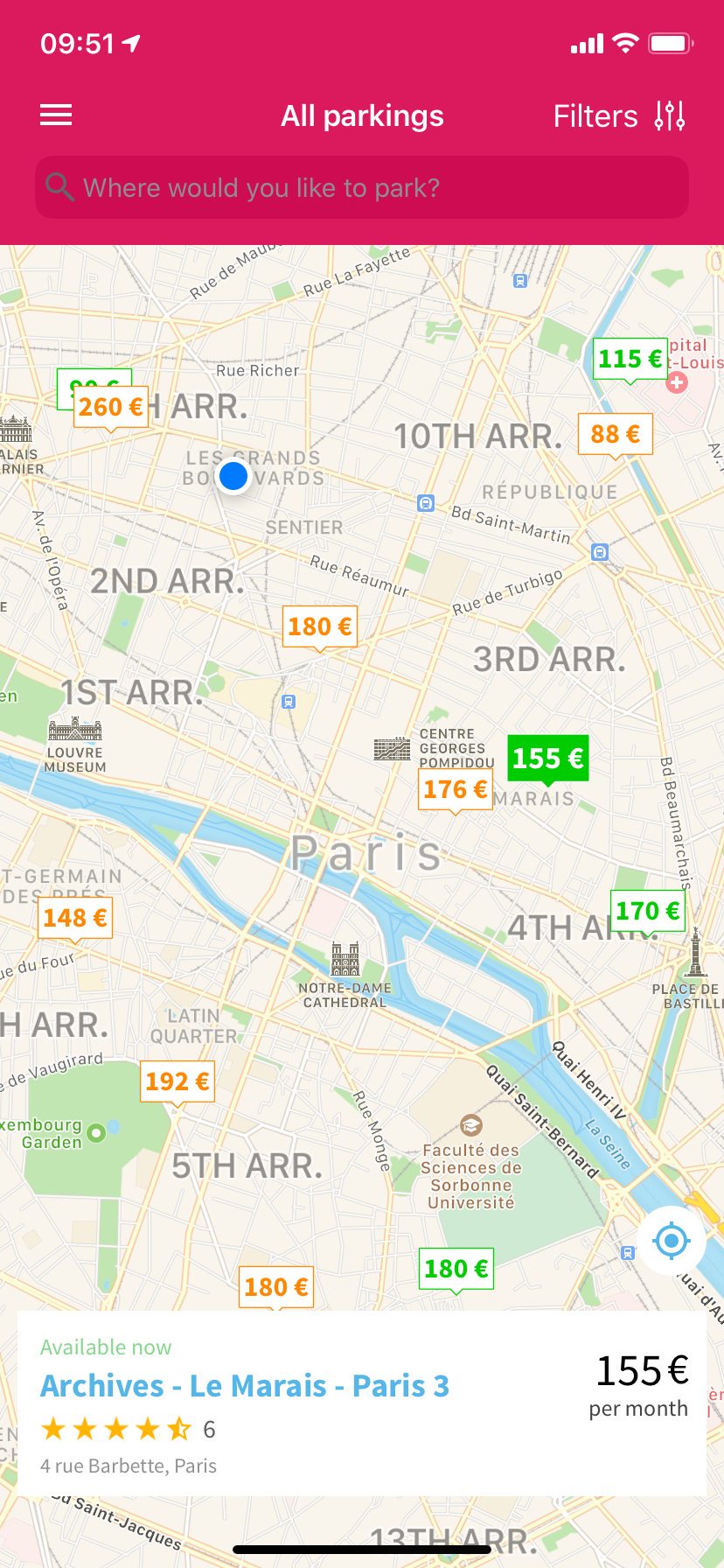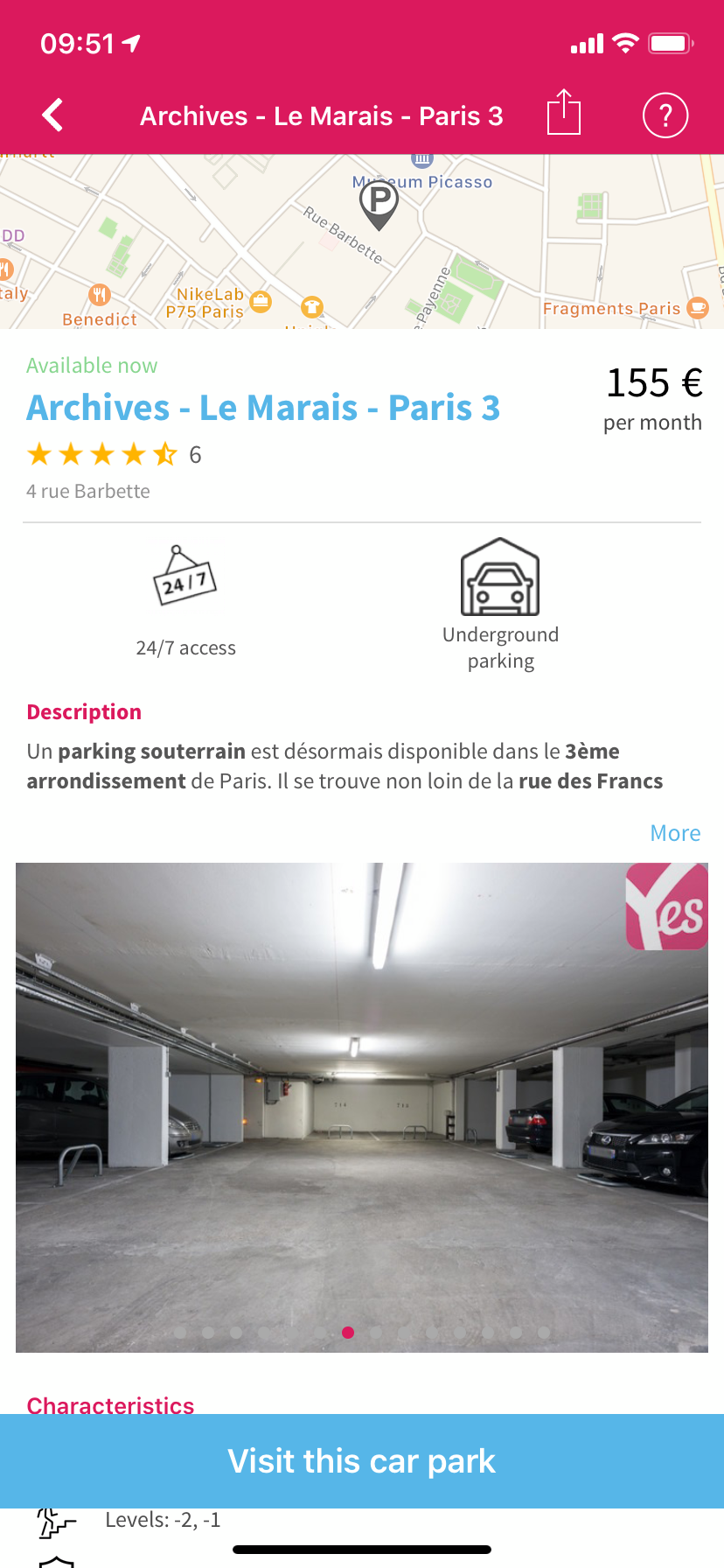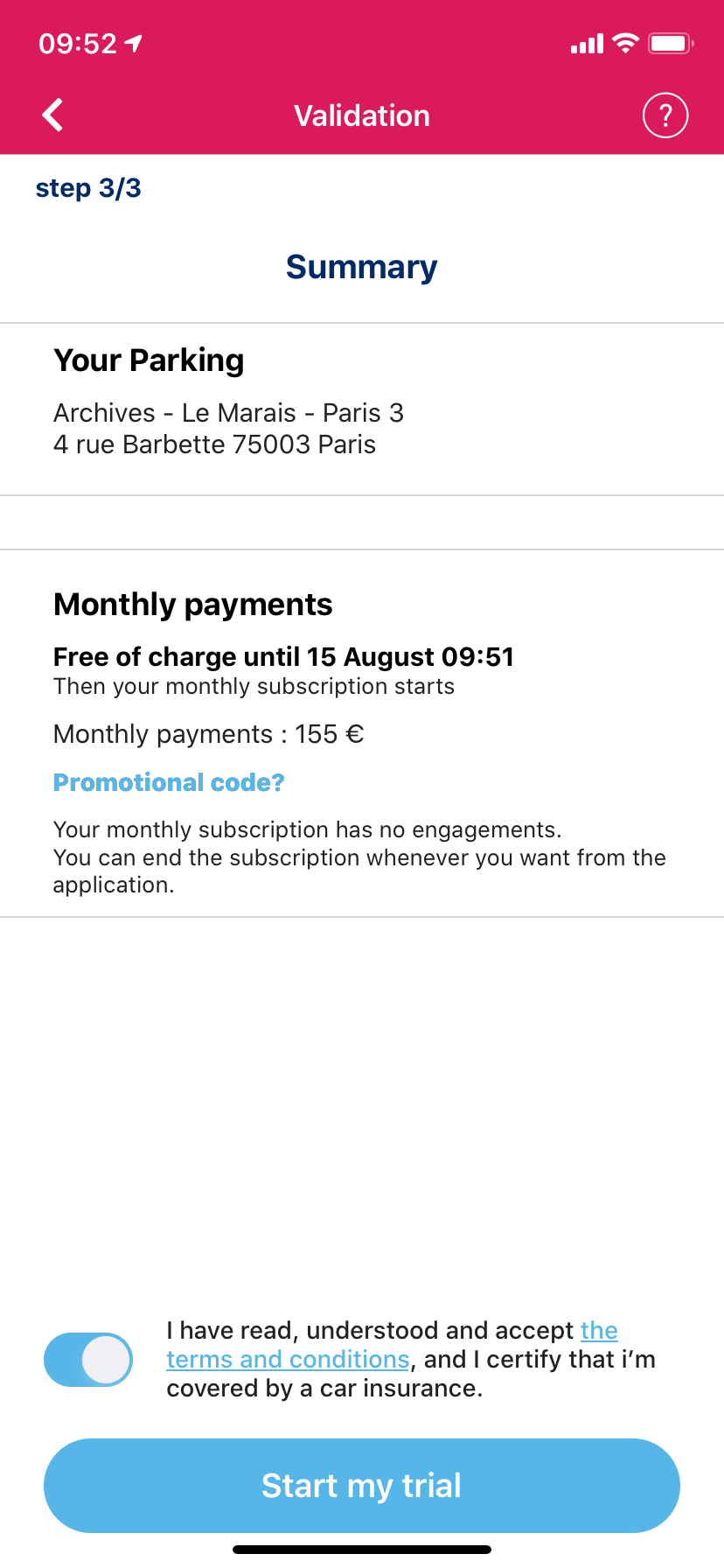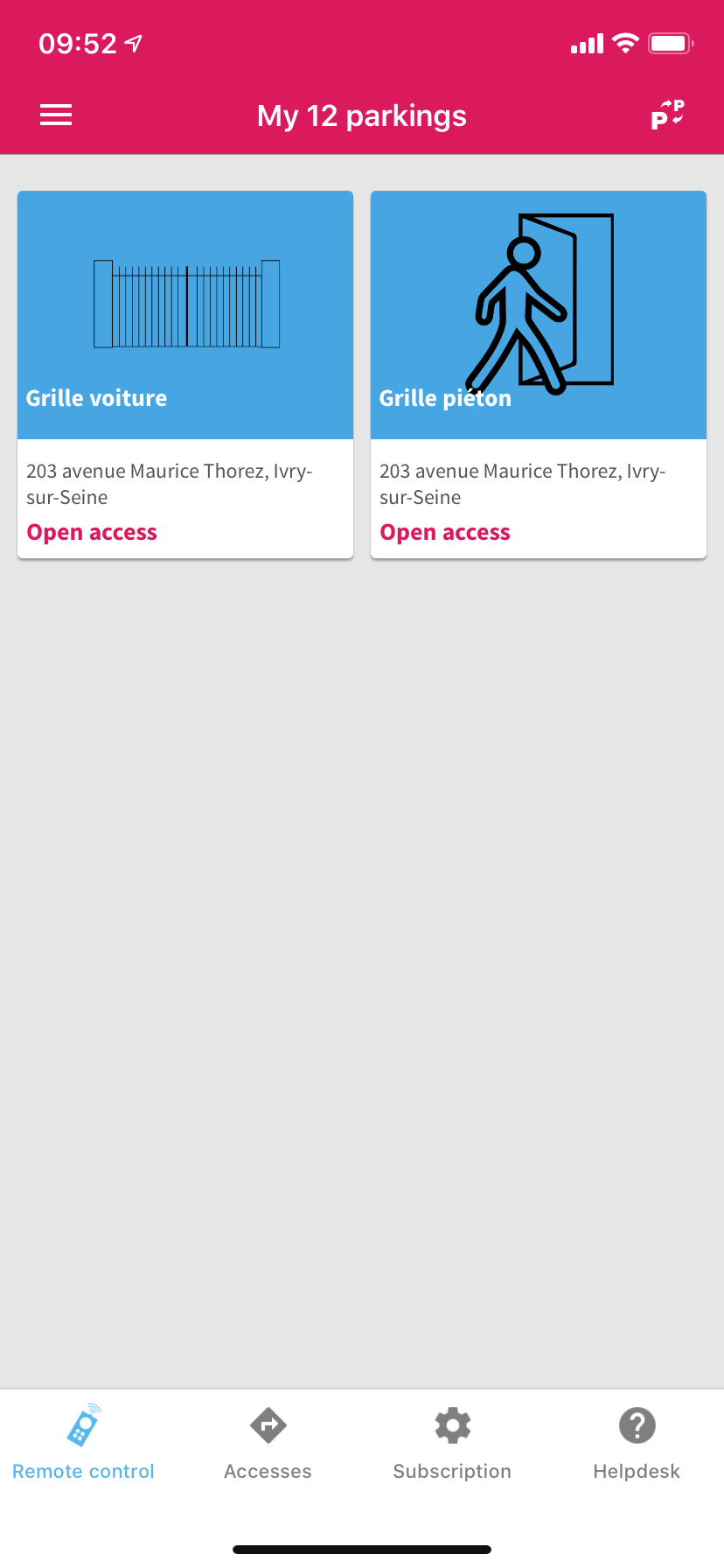 NB: after registration you will receive a confirmation e-mail. This e-mail provides all the information you need to access the car park (pedestrian/car access; digital codes...). It is advisable to read it before going to the new car park for the first time.