Principle of sponsorship
Each new member who subscribes to a parking, specifying your code, will receive a 20 euro discount on the first month's payment.
In return, you will receive a 20 euro credit, for each new subscription, directly credited to your bank account.
There are no limits to new subscriptions. You can introduce as many people as you like, there is no limit.
How to proceed:
To sponsor a new Yespark subscriber, simply send the invitation code to the person concerned, who will insert it on step 3/3 of their registration.
Where to find your code? This code is available in the Yespark application, under "Referral".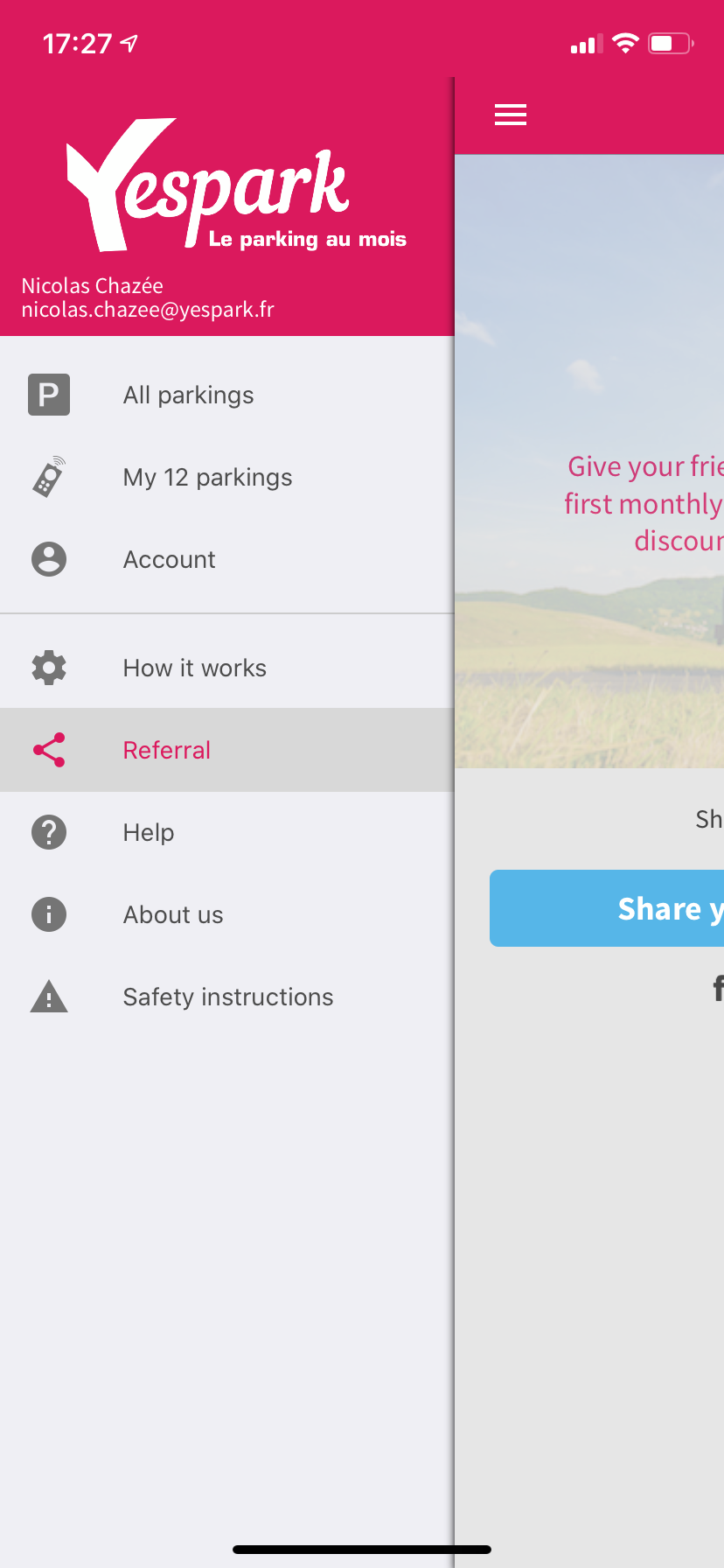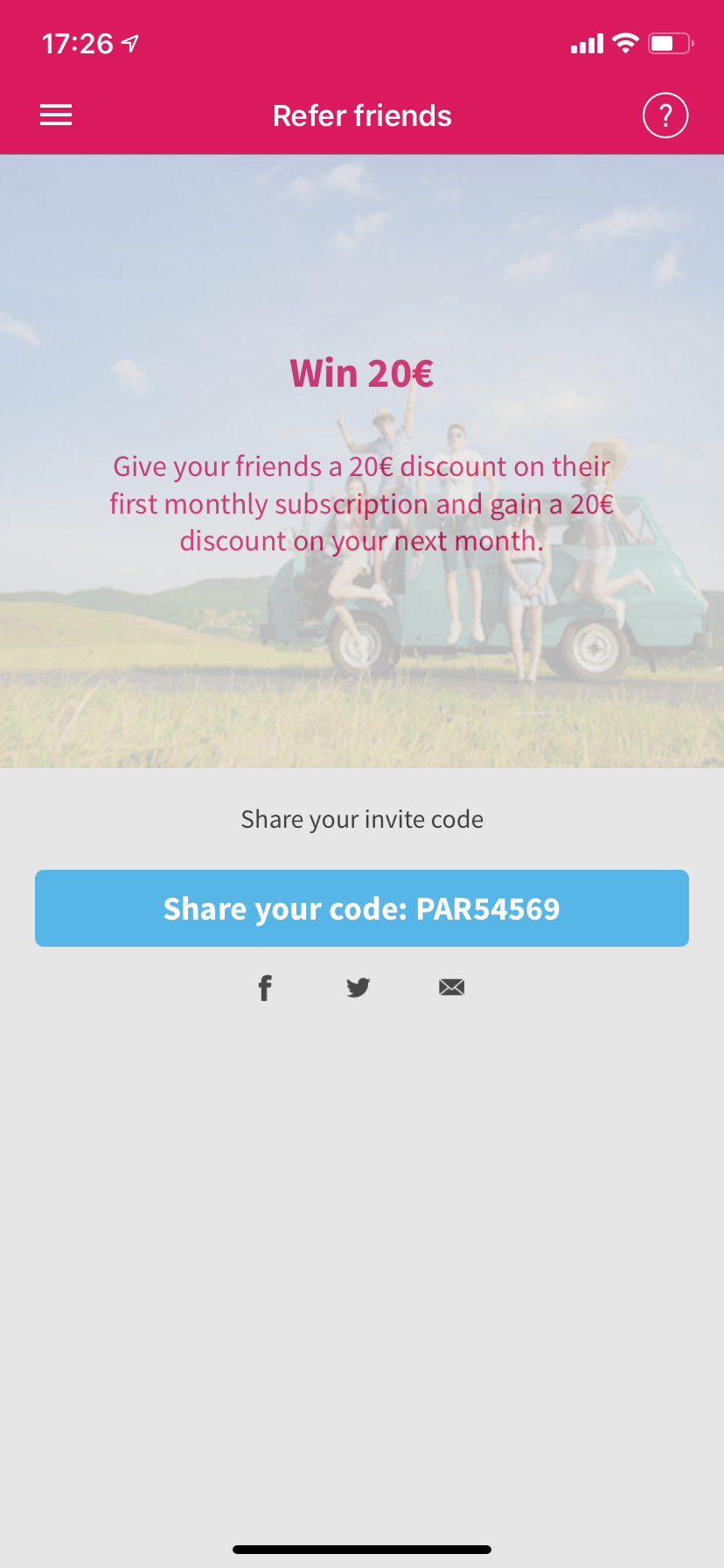 Conditions:
We only accept subscriptions made with your personal invitation code.
We do not accept presentations of names that already have a parking pass with us.
The payment will be credited at the same time as the acceptance of the registration and the use of the parking for more than 1 month.
The amount of 20 euros for the person who presents a new subscriber is guaranteed on condition that the new subscription(s) are for an amount exceeding 20 euros.