You can cancel your Yespark subscription at any time directly from your application under "My parking" -> "Subscription" -> "Unsubscribe".
Yespark subscriptions are not binding.
Unless you have chosen a formula that says otherwise, no notice is required. However, any monthly payments started are due.
Once your subscription has been cancelled, you still have access to the parking lot until the end of your monthly payment. It will however not be renewed the following month.
Example: The subscription is renewed on the 10th of each month (find this information in the tab "Subscription"). If you cancel your subscription on February 25th from your application, you will have access to the parking lot until March 10th. The subscription will not be renewed later and you will no longer be charged for it.
You will receive a cancellation e-mail from Yespark after your request via the app.
Please note that we do not accept cancellations by post, telephone or e-mail. All cancellations must be made on the mobile application. Cancellations are free of charge.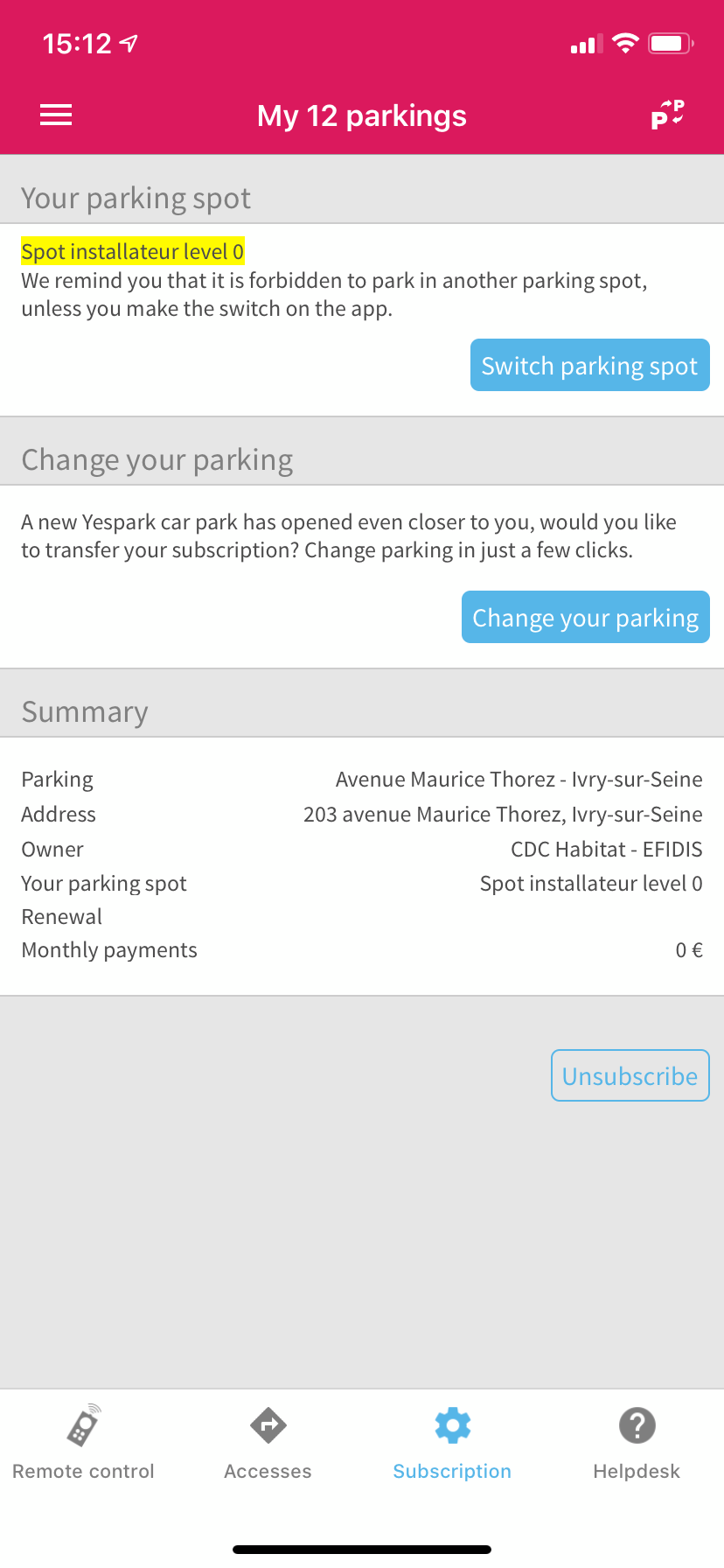 Keywords: end of subscription, end of rental, cancellation, cancellation, termination