With Yespark, you can change your parking spot or parking lot at any time and for free!
From the phone application, click on the "My Parking" tab, then on the "Subscription" -> "Change your parking".
Please note that we will automatically reimburse you for unused days in your first parking lot at the beginning of your new subscription (i.e. at the end of the new parking trial period).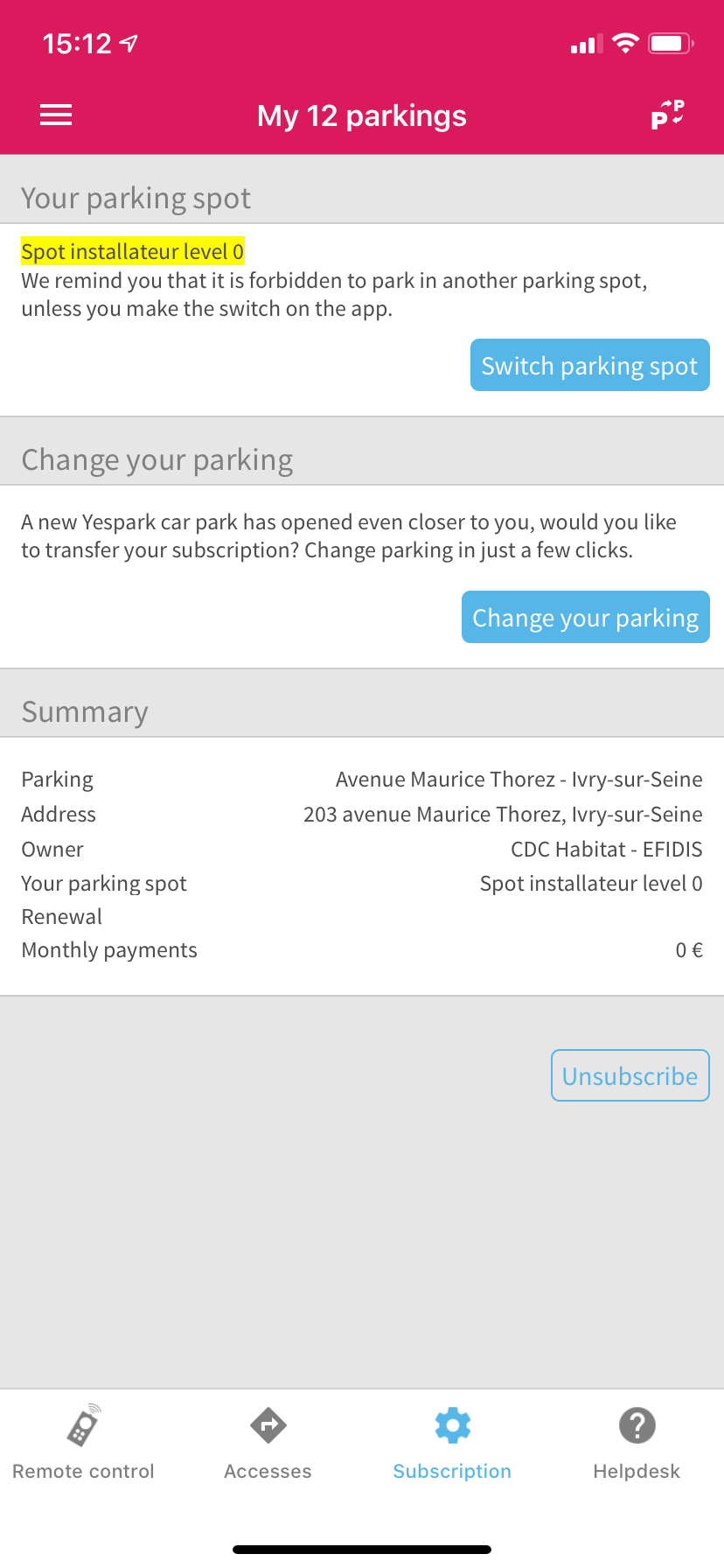 Keywords: change parking, transfer, transfer, new parking, change my parking, change my parking, parking